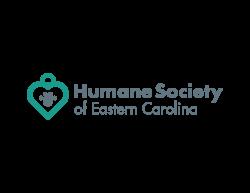 Community Engagement Coordinator
2021-11-29 Humane Society of Eastern Carolina 3520 Tupper Drive 11.50 hour
Description:
DUTIES & RESPONSIBILITES
The Community Engagement Coordinator will promote the organization through multiple responsibilities of ensuring a strong volunteer base, strategic social marketing, and effective public relations. This individual is responsible for conducting or overseeing staff in completing the duties as designated below:
Recruit and screen potential HSEC volunteers.
Coordinate and maintain accurate program record keeping and scheduling.
Respond to all Volunteer office, phone, email, and walk-in inquiries in a timely and professional manner.
Schedule, promote, and perform all volunteer orientations and/or provide relevant volunteer training, including online modules and other appropriate training protocols.
Maintain a constant awareness of the fluctuating volunteer needs of the various program areas.
Maintain continuous communication with different program areas regarding their volunteer requirements.
Coordinate and manage volunteers for all HSEC events, including facility needs, off site adoption counselors, and special events.
Ensure all activities within the HSEC facility are conducted in a manner conducive to the safety and well being of all volunteers and animals.
Evaluate areas relevant to the Volunteer Program, then recommend revisions via the Director, and implement changes accordingly.
Keep the Director informed of all volunteer activities.
Prepare and present monthly volunteer program reports to the Director.
Marketing Duties:
Create and maintain all social media and marketing materials for HSEC including but not limited to HSEC's Paw Prints.
Create and maintain daily social media.
Attend all Marketing Committee meetings as the HSEC staff representative.
Public Relations:
Initiate and coordinate weekly TV appearances for animal adoptions, community special events to promote HSEC..
Attend all Fundraising Committee meetings as the HSEC staff representative
Coordinate facility tours, public education programs, and animal enrichment protocols.
Other Duties:
Assist staff when necessary.
Do not contact this company in solicitation of any product or service.