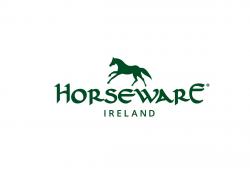 Customer Service and Sales Associate
2020-02-10 Horseware Ireland 1350 Cunningham Rd
Description:
Horseware, the leading global manufacturer of horse and rider clothing, is seeking a motivated individual with excellent communications skills for the position of Customer Service and Sales Associate.
This position is responsible for selling all products in the Horseware portfolio to customers in an assigned territory via phone and email. This role will generate leads and convert them into sales on a monthly basis working closely with the Field Sales Executives (FSE's), along with maintaining and increasing sales with current customers. Accountable for entire sales process including: promotions, order processing, communications, returns, meeting yearly minimums, product questions, etc. Additional duties apply.
About the Role:
As a Customer Sales and Support Associate your work load will be spent 50% on sales and 50% on supporting our customers while meeting key performance indicators and adhering to service level agreements.
Deliver first-class account management to an existing portfolio of customers.
Achieve promotional, monthly and yearly sales targets.
Successfully make the required outbound calls to customers and achieve objective with relevant offer/inquiry details.
Identify new prospective accounts and work with Field Sales Executive to open.
Reactivate lost accounts and continually monitor customer's year to date sales.
Attention to detail is a must. Orders are expected to be entered and processed in a timely manner, with 100% accuracy. While reviewing orders you are expected to upsell and cross sell to increase size and order value.
A positive and energetic attitude is expected in what can be a very high paced environment. You will be working with retailers, FSE's and management to provide timely and accurate information. As well as assisting with additional duties and special projects that will be assigned as needed.
We have product clinics put on by the company to keep you up to date on the latest technical information and new products. Sales meetings and trade shows attendance as required.
Office and warehouse setting. You may also be required to lift and/or move up to 25 pounds.
About You:
Associates degree required. Bachelors preferred.
Customer Service and Sales experience mandatory. Ideally in a B2B and/or B2C environment.
Minimum of 2 years sales experience with proven success.
Proficiency in all Microsoft Office suite programs is necessary and Salesforce experience a plus. As well as being computer savvy enough to learn our company's multiple business systems.
Possess exceptional interpersonal and written communication skills.
Ability to cultivate relationships with many types of people, both within and outside the company.
Skilled in conflict resolution, problem solving and decision-making.
Must be able to work in a fast-paced environment with demonstrated ability to juggle multiple competing tasks and demands.
Energetic, self-motivated, creative, go-getter with excellent attention to detail and strong sense of urgency.
Dependable, reliable and punctual.
Team player with a willingness to help complete any task when needed.
Benefits:
Bonus
Health insurance
Dental insurance
Vision insurance
Retirement plan
Paid time off
Employee pricing on Horseware products
Do not contact this company in solicitation of any product or service.