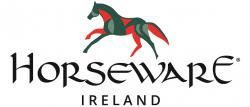 Shipping Administrator
Featured
2019-02-06 Horseware Products, Ltd. Kinston
Description:
Shipping Administrator
Horseware, the leading global manufacturer of horse and rider clothing, is seeking a motivated individual for the position of Shipping Administrator. This position is based out of our Kinston, North Carolina office.
Responsibilities of the role include:
Maintaining and overseeing receiving, warehousing, and distribution operations under the guidance of the Warehouse Manager
Controlling inventory levels and conducting physical counts
Overseeing pick queue and dispatch of packed orders to the appropriate destination
Overseeing loading and unloading of delivery vehicles
Reporting on load deviations, damages, shortages, and overages
Assisting with order selection, packing, quality assurance checking, loading, unloading, scanning, and paperwork processing as needed
Collaborating with Warehouse Manager to on-board and train new team members
Qualifications & Experience:
3+ years of experience in a warehouse role
Excellent computer skills, including understanding of ERP and WMS systems
Excellent communication, interpersonal, and leadership skills
Effective planning and problem-solving skills
To apply, please complete the online application or forward your résumé to recruitment.americas@horseware.com
Do not contact this company in solicitation of any product or service.